$

34.99
Beardo Beard Hat - KIDS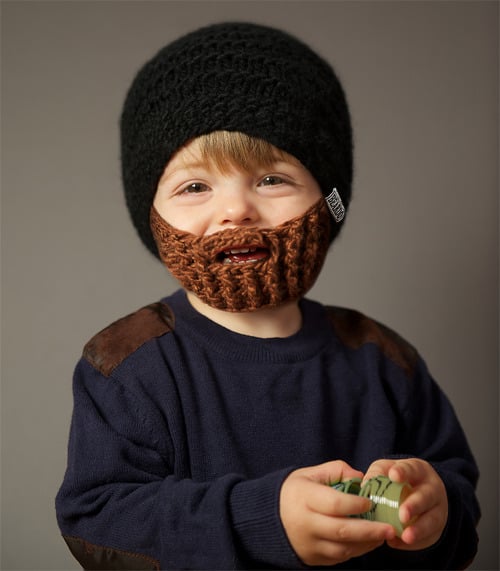 Tired of waiting years for a puberty that may never come? With the new kids size Beardo Beard hat you can now have the benefits of a warm and comfortable beard! Imagine staying out in the snow for hours on end! Unfortunately, as a kid you will likely be unemployed and may need to call your parents in to complete this transaction.
The Original Beardo beard hats are:
• Suitable for ages 3-10
• Available in several color options
• Very functional in cold climates
• One of a kind gift ideas!
• Designed with a unique hand knit pattern
• Slightly slouchy and stylishly fit
• Made of 100% acrylic yarn for comfort
• Soft and never itchy or scratchy!
• Tightly knit for the best possible quality.
• Beard adjustment range of up to 14 cm!
• Always re-adjustable! Don't worry about sizes.
• Foldaway the beard easily for fancy dinner parties!